Official Description
The G.I. Tanto is a no-nonsense tactical knife that comes with a legion of practical uses.  The GI Tanto's broad blade, integral quillon guard, and Polypropylene handle scales exemplify a tactical knife stripped down to its bare essentials.  Made from spring tempered 1055 carbon steel and protected by a rust resistant finish, it's rugged, hard-wearing and dependable.
Popular with sport throwers, the GI Tanto is perfectly balanced and capable of being thrown by the blade or handle.  In a survival or self-defense situation, it can be quickly and easily converted into a spear.  Just remove the handle scales and lash the blade securely to a suitable wooden shaft.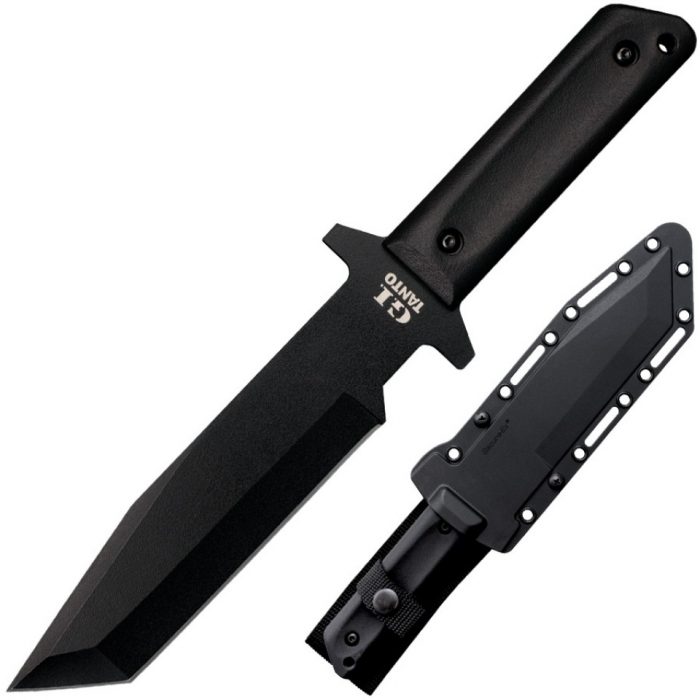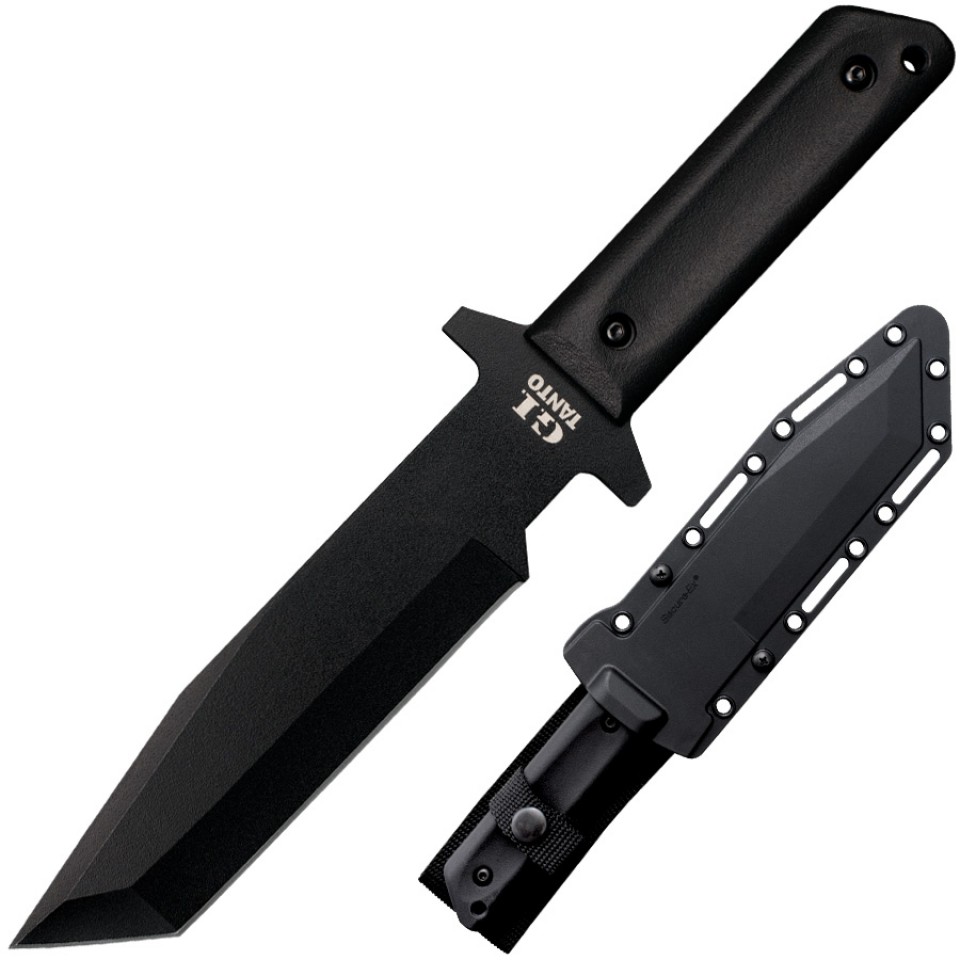 Our Opinion
We have this knife and it is a great product for the price. It came blunt though, which I am not sure if that is due to Australian shipping requirements or is normal.  It didn't take too long to sharpen up myself but I would have preferred to have it arrive sharpened, as I have read and heard that other purchasers received. 
The quality is good and very solid with a full tang blade. The blade has a cool look with the rust resistant black coating but the blade also has about an inch gap in front of the quillon.
There is a solid sheath that snugly grips the knife and keeps it nicely locked in place, I think the sheath is Kydex with a Nylon belt loop and hilt clip.
We haven't tried throwing it but reviews are good for it being thrown by both handle and blade. 
5″ with Polypropylene Scales